Bitcoins
---
To begin with, let's break down the word, Bit-Coins. That in itself says a lot about the currency itself. It is a coin made of computer bits. You know, the bytes and the bits story you hear from your phone company when they want to charge you like they own the zeroes on your hard drive. So, coins made from bits. Yes, simply put, they are coins that exist on  and in our world of technology, our phones, our computers and tablets, anything with a computer operating system today can very likely store bitcoins.

Let's say you have one bitcoin and you want to send it to a friend or buy an item online. Well, that can be set up real easy. If you have a bitcoin and you already have a bitcoin wallet for it and you decide to send your friend that bitcoin. All it takes is you sending me your bitcoin account number and I send you back the bitcoin.

Easy right? Whoah, wait! These are bits you are sending me! How do we know you didn't only send them to me? Glad you asked! How do we keep track of all this?

Let's keep it simple. A ledger. Yes, like a ledger that says my account number (bitcoin address), sent you one bitcoin. This ledger runs on servers all over the world and they all synchronize to keep track of all these transactions. So in order for us to make a transaction, we must both be connected to the internet so that this transaction can be recorded on this ledger (blockchain) they call this monster. This ledger sends back a confirmation of the transaction and it continues to confirm this transaction forever. It is virtually possible to have millions of confirmations for each transaction.

Basically, when this ledger confirms, it confirms every transaction just to keep the whole system honest.
---
Bitcoin, the Currency and How it is Divided
When Bitcoins started out they were worth very little. I remember reading that the very first transaction was made at a pizza placeopen_in_new the first guys knew and they convinced them to be the first to accept bitcoins. 10,000 bitcoins were paid for that pizza! A little over 6 million dollars in today's value.

Here is how a bitcoin is split in relation to the US dollar, or the Euro or any fiat currency available today. Most currencies are split into 100. The USD is split into 100 cents. so you have different coins that allow you put any cash amount together to make a payment. Bitcoins are split, but much more than that. You can split a Bitcoin virtually by any amount, but we' stick to the most recognized forms.

The following is not an exhaustive list of bitcoin denominations:
Click here for a Google search about Bitcoin denominationsopen_in_new.
---
The Important Bitcoin Denominations
| Unit | Value in BTC | Division |
| --- | --- | --- |
| BTC | 1 | Divided by 1 |
| mBTC | 0.001 | Divided by 100 |
| uBTC | 0.000001 | Divided by 1 million |
| Satoshi | 0.00000001 | Divided by 100 Million |
---
Simple Formula for Bitcoin Denominations
The actual formula to arrive at a Bitcoin amount is like so:

Spend(Dollar Value)/Current Value

So say you want to spend 20 dollars. You take your 20 and divide that by the current price.
---
Where do I get a Bitcoin Wallet?
We like Mycelium. They seem to have the most popular wallet. Buyer beware statement, do your research and make sure you get a wallet you are comfortable with. There are other bitcoin wallets, and here is a short list of the possibilities just to prime your search options: This list and much more is available (stolen) from  https://www.weusecoins.com/en/find-the-best-bitcoin-wallet/open_in_new So if you want to read more in-depth descriptions and get more information, feel free to visit them.
---
Mobile Wallets for Desktop
---
Electrum
We are only going to mention one wallet for a desktop, though there are many more. This wallet works on Windows, Mac, Linux and Android. Solid wallet.

DOWNLOADopen_in_new
---
Mobile Wallets for Android
---
Mycelium (Android)
Mycelium is a favorite among experienced Bitcoin users. It's an HD wallet with many advanced features, like support for hardware wallets TREZOR and Ledger, watch-only accounts, cold storage spending, and Tor.

DOWNLOADopen_in_new
---
Bitcoin Wallet
Bitcoin Wallet was the first Bitcoin wallet for Android. It's simple, easy to backup, and connects directly to the Bitcoin network with SPV.

DOWNLOADopen_in_new
---
Airbitz
AirBitz is another Bitcoin wallet that's great for everyday use. It's integrated with Fold, meaning you can get 20% discounts at Starbucks from within the wallet. Airbitz manages accounts with usernames and passwords, but doesn't have access to your funds. This type of account creation is easier for less technical users.

DOWNLOADopen_in_new
---
GreenBits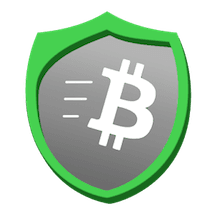 GreenBits is the native version of GreenAddress. It's fast and simple.

DOWNLOADopen_in_new
---
Mobile Wallets for iOS
---
breadwallet
Breadwallet's combination of simplicity and security has made it the most popular iOS wallet. iPhone users in search of their first Bitcoin wallet should find Breadwallet easy to understand.

DOWNLOADopen_in_new
---
Copay
Copay is available in the App Store.

DOWNLOADopen_in_new
---
Airbitz
Airbitz AirBitz is also available in the App Store.

DOWNLOADopen_in_new